Hello readers,
Today I will talking about my time at the Cannes Film Festival a few weeks ago. It was an honour and a pleasure to go and my friends and I had a marvellous experience.
We all had the Cannes Cinephiles passes which didn't let us in to many films but I managed to see a dozen or so, some of which I will be reviewing below as well as the festival as a whole.
Cannes Film Festival:
The festival itself was a amazing experience. Luckily we had great weather until the last two days where it rained very hard and I didn't have an umbrella. The promenade where the festival was held was easy to navigate and there were many souvenir shops and kiosks selling reasonably priced food. The atmosphere was really lively and many people just came to walk around or hang out on the beach, soaking in the sun. Everyone I encountered was really friendly and helpful and I met some really interesting people in the film industry. The bars and food places were very expensive so we tended to eat in our apartment but the places we did go were very good quality.
The buildings and theatres where the films were screened are very spacious and great places to watch films. The Grand Theatre Lumiere was the biggest theatre and where the most prestigious films and premieres were held. I was lucky enough to go to a few films in this theatre and it was breathtaking. The Salle Buñuel was also a lovely 400 seat theatre where I saw other films.
If you ever get a chance as a filmmaker to go to Cannes Film Festival I would highly recommend it. The only downside was the fact that my pass didn't let me in to as much as I thought it would when I applied to go.
I give the Cannes Film Festival as a whole 4/5.
Le Grand Bain (Sink or Swim):
One of my favourite films, I saw this film in the Grand Theatre Lumiere and it was really touching. It was about a man struggling with depression in his 40s and trying not to disappoint his wife and kids. On a whim he joins a male synchronised swim team and finds a reason to live again. Although there are some tough themes in this film such as mental illness, there are many comedy elements and I left the film feeling uplifted. Essentially, it's about working as a team and finding joy in unexpected places.
It is in French but I didn't find it too hard to follow along with the subtitles. The director, Gilles Lellouche, who is also an actor, had a great style and really focused on the back stories of all the characters which made me sympathise with them more.
The main cast are Mathieu Amalric (Barbara, Tournée) who plays the protagonist, Bertrand; Jean-Hugues Anglade (Betty Blue, Nikita); Leïla Bekhti (Paris, je t'aime; A Prophet); Guillaume Canet (The Beach, Rock'n Roll); Virginie Efira (Elle, Victoria); Philippe Katerine (The Truth About Charlie, Opium).
I give Le Grand Bain 5/5.
Leto:
This film that I also saw in the Grand Theatre Lumiere had a very different feel from Le Grand Bain but I really enjoyed it. It was also the first film I saw at the festival. The story depicted 1980s rock bands in Russia, based on the wife of a successful musician. It was shown in black and white which really enhanced the sad points of the film.
Communism at the time didn't allow people to play rock music so the bands played at a club set up by the main character, Mayk (pronounced 'Mike'). The audience was small compared to rock bands of the time in Europe and America but they were all enjoying the shows enthusiastically.
The director, Kirill Serebrennikov, used lots of close ups and at some points had a camera crew filming the band and their entourage. The only colour shots were footage of the camera.
The music of the film really helped tell the story, and the titular song written by the real Viktor Tsoy, Leto was my favourite.
The characters listened to American and European rock such as David Bowie, Iggy Pop and Blondie. The songs the bands played on stage were great rock music and showed the emotions of the characters.
This was also one of my favourite films and as a fan of 80s rock music it really appealed to me. Even if you aren't a fan of this genre of music, the story alone is full of emotion and tells the age old tale of love and loss.
The main stars are Teo Yoo (Equals, Day Night Day Night) as Viktor Tsoy, a young musician being coached by Mayk; Irina Starshenbaum (Attraction, Ice) as Natasha whose memoirs the film was based upon and Roman Bilyk in his first acting role as Mayk.
I give Leto 5/5
The House that Jack Built:
This film is one of the most disturbing films I have ever. seen It is about five incidents committed by a serial killer with OCD. A big draw for the film is Uma Thurman but she only has a minor role. The serial killer Jack, played by Matt Dillon, has an obsession with killing that he doesn't want to stop. The film shows many horrific and terrifying scenes in close and graphic detail so definitely only watch if you are over 18 and have a strong stomach for horror. Despite the shocking and twisted scenes depicted in the film, at it's core, it showed an emotionally unavailable man, trying to build a house and who cannot form any relationships whatsoever.
The cinematography was very well done with beautiful countryside shots interspersed with the more disturbing images. The director, Lars Von Trier, who had a seven year ban from Cannes for jokingly declaring himself a Nazi, has an impressive body of work and has won many prizes at Cannes in the past. When I saw the film at its premiere, as soon as he walked in, he had a standing ovation. The film also received a ten minute standing ovation and sparked a mass walkout by at least 100 people.
The acting in the film was outstanding, especially Matt Dillon. I don't think I will be able to watch him in anything else without seeing him as the serial killer.
The main cast were Matt Dillon (There's Something About Mary, Crash); Bruno Ganz (Downfall, Wings of Desire); Uma Thurman (Pulp Fiction, Kill Bill: Vol.1 and 2); Riley Keough (Mad Max: Fury Road, American Honey).
I give The House that Jack Built 3/5
Fahrenheit 451:
I saw this film at it's midnight premiere and I was lucky enough to see the stars as they walked into the theatre, five feet away from me.
I enjoyed this film and stayed awake until two am watching it, when in some day time films I fell asleep. It played like a young adult adaptation and is a remake of a film based on a popular 1950s book by Ray Bradbury.
It portrays the idea that knowledge is dangerous and all books must be burned. Firemen work to destroy all books and punish those harbouring them. One fireman, Montag working his way to General, begins questioning why he's burning books after he meets an influential woman.
My only issue with the film was the ending and as I don't want to spoil it, I will not say why. The cast were good and I liked the graphics and story but there was something missing. I have not seen the original film but a friend said it was one of her favourite films.
The cast of Fahrenheit 451 are Michael B. Jordan (Creed, Black Panther) as the hero, Montag; Michael Shannon (The Shape of Water, Midnight Special) as his boss; Sofia Boutella (Star Trek Beyond, Kingsman: The Secret Service) as Clarisse, who shows Montag a new way of living.
I give Fahrenheit 451 a rating of 4/5.
Jane Fonda in Five Acts:
This documentary moved me and it was really entertaining. I  like Jane Fonda as an actress and I knew she was an activist in the 1960s and 1970s but I didn't realise the extent of her life.
The documentary was about two hours long and split into five acts – Henry (her father), Roger (her first husband), Tom (her second husband), Ted (her third husband) and Jane. It told of her beginnings as Henry Fonda's daughter and her mother's mental health issues through her three husbands, notable film roles such as Barbarella (1968), Klute (1971), On Golden Pond (1981), her activism and controversy around her. It concludes with her return to acting in 2005 and her unmarried life. Many people from her life, including 2 of her husbands, Paula Weinstein, Robert Redford and Lily Tomlin give their thoughts and opinions about Jane.
It was a very emotional documentary and I cried when it revealed that her mother committed suicide in a mental institution. Now, knowing about Jane Fonda's whole life, I respect her much more as an actress and human being. I think she is a role model to her own and every generation.
I was also very pleased when Jane Fonda herself made an appearance along with the director Susan Lacy. Jane gave a great speech about being proud of yourself and standing up for others.
I give Jane Fonda in Five Acts 5/5.
Driving Miss Daisy:
Driving Miss Daisy is a timeless classic from 1989 and was played in the Cannes Classics section. I had never seen it before and I really enjoyed. It had a lovely ending and was a really enjoyable film. I didn't fall asleep in this one either!
The story tells of a friendship between an old Jewish woman and her black driver set in the South of the US. It starts in the 1950s and spans 25 years. It started as an Off-Broadway play but was adapted to an Academy Award Winning film. The film was nominated for ten Oscars and won four of them – Best Picture, Best Actress – Jessica Tandy, Best Makeup and Best Adapted Screenplay.
The film deals with many themes; racism, ageing, Judaism and anti-semitism, class and many others.
The film stars Jessica Tandy (Fried Green Tomatoes at the Whistlestop Cafe, *batteries not included) as Miss Daisy, Morgan Freeman (Se7en, Invictus), who starred in the original play in the same role as Hoke, Miss Daisy's driver and friend; Dan Aykroyd (Blues Brothers, Ghostbusters) as Miss Daisy's well-meaning son.
I really enjoyed this film and would definitely recommend giving it a watch.
I give Driving Miss Daisy 5/5
Black Panther:
This film was screened on the beach with an introduction by the director, Ryan Coogler. I am a massive Marvel fan so I had already seen the film when it came out this February. It was great to watch it again and amazing to see Ryan Coogler in person.
For anyone who hasn't seen Black Panther, it tells the origin story of the comic book hero Black Panther. T'Challa is crowned as the King of Wakanda, a fictional African country that has hidden from the world, after the death of his father, King T'Chaka in a previous Marvel film – Captain America: Civil War (2016). He tackles villain Ulysses Klaue and an American soldier, Erik Killmonger, who turns out not to be who we think he is.
The film is told in typical comic book adaptation way with a good vs. evil vibe but it was also thoroughly enjoyable and a big change for Hollywood as it was the first film to have a budget of over $100 million and feature a predominately black cast. It featured humour especially from Shuri, T'Challa's tech wiz sister; drama, action, plot twists and some great fight and car chase sequences. The CGI was also breathtaking especially when the real Wakanda is revealed.
The film stars many great Hollywood actors and actresses: Chadwick Boseman (Get on Up, Marshall) as T'Challa/Black Panther; Michael B. Jordan (Creed, Fantastic Four) as Killmonger; Lupita Nyong'o (12 Years a Slave, Star Wars: The Force Awakens) as Nakia, T'Challa's ex-girlfriend and undercover spy; Danai Gurira (The Walking Dead, The Visitor) as T'Challa's bodyguard and friend, Okoye; Letitia Wright (Black Mirror, The Commuter) as Shuri; Winston Duke (Person of Interest, Avengers: Infinity War) as M'Baku, a rival leader of another tribe in Wakanda.
Martin Freeman (The Hobbit, Sherlock) as Everett Ross, a government agent who joins the fight to help old friend, T'Challa; Daniel Kaluuya (Get Out, Sicario) W'Kabi, T'Challa's friend and Okoye's love interest; Angela Bassett (Strange Days, Olympus Has Fallen) as Ramonda, T'Challa's mother; Sterling K. Brown (This is Us, Army Wives) as N'Jobu, T'Challa's uncle; Forest Whitaker ( The Last King of Scotland, Rogue One) as Zuri, T'Challa's adviser and Andy Serkis (Lord of the Rings, Rise of the Planet of the Apes) as Ulysses Klaue.
I think Black Panther is one of the best Marvel films and I give it 5/5.
Bergman: A Year in a Life:
This documentary narrated and directed by Jane Magnusson (Cupcake, The Swimsuit Issue) tells of Ingmar Bergman's life in the year 1957, the most chaotic of his career. Bergman is a revolutionary Swedish writer-director whose films are masterpieces, telling stories of the human condition. He has been nominated for nine Oscars and won the Irving G. Thalberg Memorial Award in 1971. His many films include: Summer with Monika(1953), Wild Strawberries (1957), The Seventh Seal (1957) (which I saw at Cannes), Persona (1966), Hour of the Wolf (1968), Scenes from a Marriage (1974) and Fanny and Alexander (1982).
The documentary featured archive footage of Bergman on talk shows and photos from 1957. Many people were interviewed for the documentary including Lena Endre, Thorsten Flinck, Elliott Gould, Barbra Streisand, Liv Ullman and Lars Von Trier.
Bergman's story was very interesting but also tragic. He suffered very painful stomach ulcers his whole life and mental illness which he was often hospitalised for. In recuperation, he wrote many of his films.
I had heard of Bergman before Cannes but this documentary introduced me to his life and I would really like to watch more of his films.
I give Bergman: A Year in a Life 5/5.
Awards:
Grand Prix – BlacKkKlansman
From what I have heard of this film, it deserved to win the Grand Prix. Unfortunately, I didn't get to see it but I have seen the trailer and it features some excellent actors and actresses.
Palme d'Or – Shoplifters
I didn't see this film either but my friends did and said it was their favourite film. The director, Hirokazu Koreeda is known for his films: Nobody Knows (2004), Still Walking (2008), Like Father, Like Son (2013) and The Third Murder (2017).
What I wish I had seen:
BlacKkKlansman:
This film directed by Spike Lee (Malcolm X) and produced by Jordan Peele (Get Out) tells the story of an African-American police officer infiltrating the Ku Klux Klan and managed to become the head of the local chapter.
It stars John David Washington (Malcolm X, Monster) as police officer, Ron Stallworth; Adam Driver (Star Wars: The Force Awakens, Logan Lucky) as Flip Zimmerman; Topher Grace (Spider-Man 3, That '70s Show) as David Duke; Laura Harrier (Spider-Man: Homecoming, The Last Five Years) as  Patrice and Alec Baldwin (The Departed, It's Complicated) as Actor.
As it won the Grand Prix this year, I think I will be seeing it in cinemas.
Pope Francis: A Man of His Word:
This documentary on the Pope sounds really interesting especially as it directed by the legend Wim Wenders (Wings of Desire; Paris, Texas).
I did queue for this film but it filled up before I got a seat.
Ryan Coogler and Christopher Nolan masterclass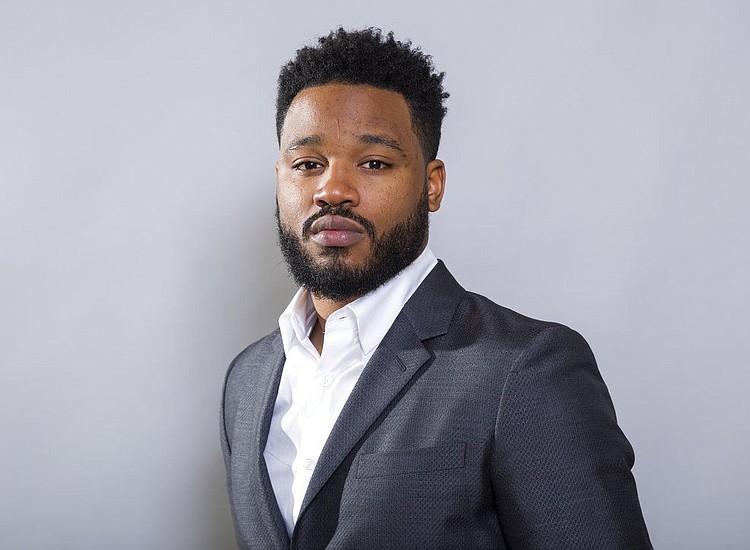 I am disappointed that I missed these. My friends went to the Ryan Coogler masterclass and said it was really interesting. They were both very popular.
Solo: A Star Wars Story:
I am not a big Star Wars but I wanted to see this. It tells the Han Solo origin story, however it was screened after we left the festival.
It stars Alden Ehrenreich (Hail, Caesar!, Stoker) as Han Solo; Woody Harrelson (Three Billboards outside Ebbing, Missouri, Now You See Me) as Beckett; Emilia Clarke (Me Before You, Game of Thrones) as Qi'ra; Donald Glover (Atlanta, Community) as Lando Calrissian; Thandie Newton (Westworld, 2012) as Val; Phoebe Waller-Bridge (Fleabag, Crashing) as L3-37 and Paul Bettany (Avengers: Age of Ultron, Journey's End) as Dryden Vos.
It appears to be very popular and I may see it in the cinema.
Thanks for reading this long and overdue post.
Happy Watching
Robyn 🙂